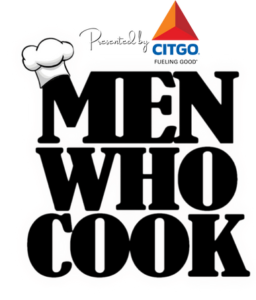 Dear Men Who Cook Volunteer,
We're ready to fire up the ovens and crank up the burners for 2023 MEN WHO COOK presented by CITGO – Will County's tastiest fundraiser! This year's competition is Saturday, October 21, 2023 from 6-9 PM at the Joliet Junior College Weitendorf Agricultural Center, 17840 W. Laraway Road, Joliet.
I extend my personal invitation for YOU to show off your culinary skills as a participating cook, while helping to raise money to support the Will County Children's Advocacy Center that provides hope, healing and justice for children, ages 3-17, who have endured severe physical abuse, sexual abuse, sexual exploitation, child pornography, neglect, and exposure to violence.
MEN WHO COOK presented by CITGO features local men who whip up their favorite appetizer, side dish, entrée or dessert and offer bite-size samples to over 1,000 guests – in a friendly and spirited competition. Dishes are judged by the attendees, with prizes awarded for the most popular recipes.
There is no registration fee to be a cook, however all cooks are responsible for purchasing their food and serving supplies. We provide heating wracks, sternos, plates, napkins and eating utensils.
Each cook is asked to bring 500, 2 oz. samples for the guests to taste at the event.
Cooks are encouraged to decorate their serving area and wear fun attire to entice the guests to sample their cuisine.
The event is videotaped and broadcast on local cable TV and distributed on a variety of social media outlets – a great opportunity to promote your business or organization!
Each cook may bring one assistant, who is admitted free. All other guests must purchase tickets online or at the door.
100% of MEN WHO COOK presented by CITGO proceeds go to support Will County Children's Advocacy Center's critical advocacy, forensic interview, and trauma therapy services.
To register as a cook, complete the online COOK REGISTRATION FORM below by October 1, 2023.  Due to limited space, only the first 40 cooks will be accepted – so don't delay!  If you have questions, or need additional information, contact Will County CAC executive director Lisa Morel Las at lmlas@willcountyillinois.com or (815) 774-4562.
The overwhelming success of MEN WHO COOK presented by CITGO is driven by the tremendous spirit, camaraderie and enthusiasm displayed by our cooks! So, I thank you in advance for your participation and I look forward to seeing you for a fun and profitable fundraising night.
Sincerely,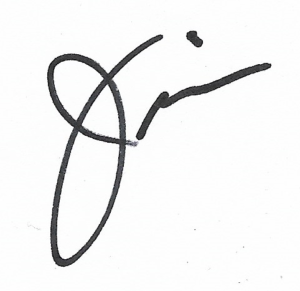 James W. Glasgow
Will County State's Attorney