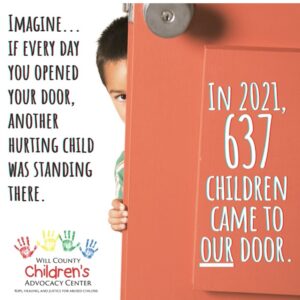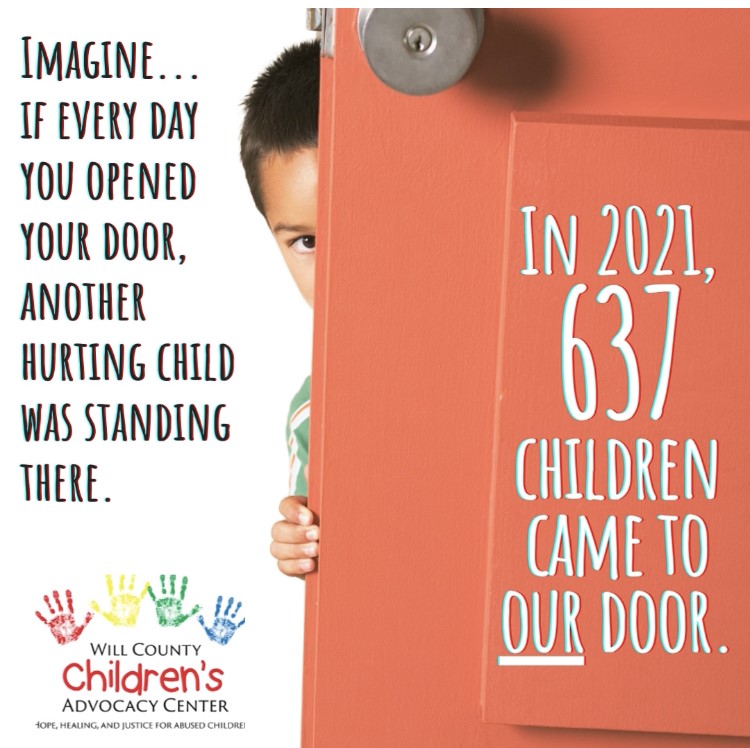 Will County State's Attorney James Glasgow established the Will County Children's Advocacy Center in 1995 to provide hope, healing & justice for children who have endured sexual abuse, severe physical abuse, sexual exploitation and exposure to violence. The Friends of the Will County CAC (EIN #36-428949) was established as non-profit, 501(c)3 charitable organization (EIN #36-428949) to allow the Will County Children's Advocacy Center to accept donations from caring and generous individuals, businesses, and organizations, in order to fund our critical forensic interview, victim advocacy, and trauma-therapy services. Below is a wish list of in-kind items (must be new and unopened) that donors may provide. All donations are tax-deductible as allowed by law.
Delivery address: 304 N. Scott Street, Joliet, IL 60435
SNACKS
Individually wrapped, multi-packaged snacks:
Capri Sun, Kool-Aid, or Minute Maid Juice Boxes
Bottled Water
Cheez-Its or Goldfish Crackers
Fruit Snacks (Gummies)
Cheese & Crackers, or Peanut Butter & Crackers
Granola Bars
K-Cups (Hot Chocolate, or Coffee: Regular & Decaf)
PERSONAL HYGIENE
Soap
Shampoo
Deodorant
Toothpaste
Toothbrush
Comb/Brush
STUFFED ANIMALS & BLANKETS
New Stuffed Animals
Braided Fleece or Knitted Blankets
SERVICE & PROGRAM NEEDS
Toys, Bedding and Supplies for our Therapy Dogs
Washable Markers, Crayons, Pencils and Pens
Paper Towels and Toilet Paper
Paper Plates and Plastic Eating Utensils
Antibacterial Liquid Hand Soap in Dispenser
Kleenex
Lysol or Clorox Cleaning Wipes
Bathroom Multi-Purpose Spray Cleaner
Clear Plastic Storage Bags and Containers (All Sizes)
Baby Wipes (Unscented)
Storage Bins, Containers, Crates
AAA, AA and C Batteries
Dry Erase Markers
Reams of 8 ½ x 11 Copy Paper (White or Bright Colors)
Solid Colored Folders with Pockets
Easel Board Paper Pads
Gift Cards: Restaurant, Grocery or Gasoline
PLAY
Coloring & Activity Books
Barbie Dolls, Baby Dolls
Toy Cars or Trucks (i.e. Hot Wheels)
Books, Magazines (English & Spanish)
Board Games
Action Figures
Backpacks, Duffle Bags
Teen-Aged Items: Sports-Themed Items, Handheld Electronic Games, Journals, Nail Polish, Cosmetic Sets, Jewelry-Making/Bead Craft Sets, Puzzles
BIG DREAM ITEMS
Donated Meals for Multidisciplinary Team Case Review Meetings or Board Meetings
Frequent Flier Miles for Staff to Use for Trainings/Conferences
Advertising Space in Print & Broadcast Media
Donor Management System Software
Help us continue to provide hope, healing & justice for abused children.
Last year, the Will County Children's Advocacy Center served more than 660 Will County children (and their non-offending family members) who were sexually abused, severely physically abused, or who had witnessed a violent crime.
Children who have been victimized and receive program services at the Will County CAC, are less likely to: abuse drugs or alcohol, grow up to become victims of domestic violence, become involved in some sort of criminal activity, suffer from depression, anxiety disorders, or post-traumatic stress disorder, and/or develop suicidal ideation and self-harm.
Your financial gift can make a profound difference in changing a child's life.