Providing hope, healing and justice for abused children, since 1995.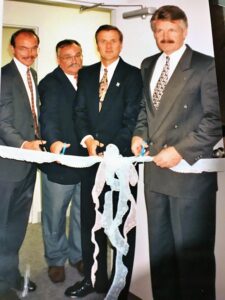 In 1995, Will County State's Attorney James W. Glasgow, established the Will County Children's Advocacy Center offering services and advocacy to children who were victims of sexual abuse and severe physical abuse. These services included child-sensitive interviews for law enforcement purposes, counseling, medical exams, and community resource referrals.
Saint Joseph Medical Center (now AMITA Health Saint Joseph Medical Center Joliet) matched a grant from the Illinois Department of Children and Family Services to open the Will County Children's Advocacy Center in a donated office suite on the campus of Silver Cross Hospital.
The FRIENDS OF THE WILL COUNTY CHILDREN'S ADVOCACY CENTER - a 501(c)(3) non-profit organization was created in 1999 to allow the Will County CAC to raise necessary donations from empathetic and generous individuals, businesses and organizations to carry out our life-changing mission.
Edward Hospital began providing medical exams at their specialized Care Center in 2002 and continues to provide those services today.
Within a year of opening, the center was granted full membership status in the National Network of Children's Advocacy Centers, now known as the National Children's Alliance, and earned full accreditation by 2004.
Recognizing a greater need, State's Attorney Glasgow offered the center's services to both Kendall County and Grundy County until both counties were able to start their own centers (Kendall in 2007, Grundy in 2010) to serve children.
In 2013, the Paws-4-Kids pet therapy program introduced Jackson, a yellow Labrador retriever licensed through Therapy Dog International, to children who visit the center. Jackson offers furry friendship and canine comfort to children who have suffered the trauma of sexual and physical abuse.
In 2015, Will County State's Attorney James Glasgow honored those who were instrumental in establishing the Will County Children's Advocacy Center and/or enabling it to continue its important work:
Sister Coletta Hennessy - Presence Saint Joseph Medical Center
Paul Pawlak - Silver Cross Hospital
Illinois Department of Children & Family Services
Dr. Sangita Rangala - Care Center at Edward Hospital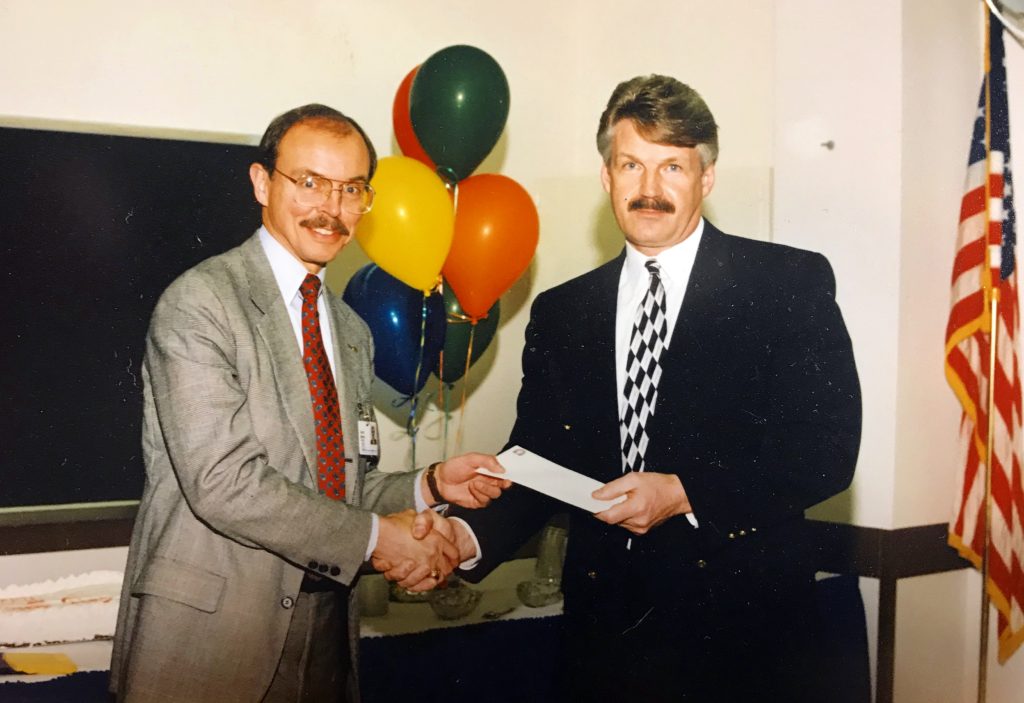 Will County Children's Advocacy Center
20th Anniversary Celebration
October 27, 2015 · Rialto Square Theatre
Help us continue to provide hope, healing & justice for abused children.
Last year, the Will County Children's Advocacy Center served more than 700 Will County children (and their non-offending family members) who were sexually abused, severely physically abused, or who had witnessed a violent crime.
Children who have been victimized, and receive services are less likely to: abuse drugs or alcohol, grow up to become victims of domestic violence, become involved in some sort of criminal activity, suffer from depression, anxiety disorders, or post-traumatic stress disorder, and/or develop suicidal ideation and self-harm.
Your financial gift can make a profound difference in changing a child's life.