Multidisciplinary teams (MDTs) are the foundation of our response to allegations of child abuse.
Without a CAC, a child may end up having to tell the worst story of their life repeatedly to those trying to help – like doctors, lawyers, judges, and officers.  However, with the CAC, children come to our safe and child-friendly environment where they tell what happened to a trained forensic interviewer who knows how to ask questions in a way that does not traumatize the child.
Before the interview, during the interview, and post interview, our multidisciplinary team (MDT) of professionals work together to make decisions about how to help the alleged victim and their family throughout the case. The MDT response to child abuse is at the core of the CAC's work.
An MDT is a group of professionals from distinct disciplines that collaborates from the point of a report of abuse, throughout a child and family's involvement with the CAC. MDT members include: prosecutors, law enforcement detectives, DCFS investigators, forensic interviewers, victim advocates, medical professionals, and mental health therapists.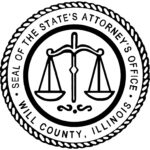 Will County State's Attorney's Office
Prosecutors from the Will County State's Attorney's Office provide legal expertise to determine whether the case is able to be prosecuted. They use information collected by the Will County Children's Advocacy Center's forensic interviews to support prosecution of alleged perpetrators.

Care Center at Edward Hospital
Local Law Enforcement Agencies
Every local police department in Will County responds to reports and investigates allegations of sexual abuse. They are responsible for collecting evidence, interviewing witnesses and alleged perpetrators, making arrests when appropriate, and helping to ensure the child and family's safety.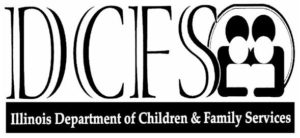 Illinois Department of Children and Family Services (DCFS)
Investigators from the Illinois Department of Children & Family Services (DCFS) work closely with the Will County Children's Advocacy Center's staff to ensure the well-being of child victims, including developing protective plans to ensure children's safety while the investigation is ongoing.
Help us continue to provide hope, healing & justice for abused children.
Last year, the Will County Children's Advocacy Center served more than 700 Will County children (and their non-offending family members) who were sexually abused, severely physically abused, or who had witnessed a violent crime.
Children who have been victimized, and receive services are less likely to: abuse drugs or alcohol, grow up to become victims of domestic violence, become involved in some sort of criminal activity, suffer from depression, anxiety disorders, or post-traumatic stress disorder, and/or develop suicidal ideation and self-harm.
Your financial gift can make a profound difference in changing a child's life.