By SHAW MEDIA
---
Original Story Link - http://www.theherald-news.com/2016/08/17/channahon-mayor-elected-to-board-of-will-county-childrens-advocacy-center/aa3newb/?__xsl=/print.xsl
---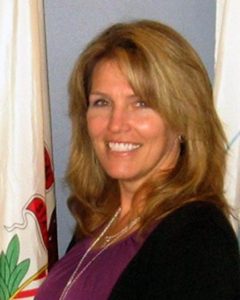 JOLIET – Channahon Mayor Missey Moorman Schumacher has been elected to the Will County Children's Advocacy Center's Board of Directors.
Moorman Schumacher replaces founding CAC Board member Mike Mikuska of Mickey Companies, who is stepping down after 20 years, according to a news release issued Wednesday by Will County State's Attorney James Glasgow's office.
The CAC was established 20 years ago by Glasgow, who chairs the board of directors, as a nonprofit agency to improve investigations into cases involving child sexual abuse. Children in those cases are brought to the center, where trained forensic interviewers obtain an accurate statement in a neutral, non-suggestive and child-friendly environment.
Interviews recorded at the center have been used to successfully prosecute thousands of child predators. The center also provides children and families with advocacy, counseling and social services.
Schumacher has a background in elementary education and psychology. She also brings extensive background working in the community with children and local police, according to the news release, as well as serves on the Tri-River Police Training Board and is involved in the WESCOM emergency dispatch center.
Glasgow thanked Mikuska for his years of commitment and service. He also noted that Moorman Schumacher has a passion for working with and protecting children.
"She is a dedicated and innovative public servant. I am truly honored that she is putting her experience and creativity to work for an agency that is vital to law enforcement and to the entire community," Glasgow said in the news release.
Moorman Schumacher said the CAC provides an essential service to vulnerable children.
"It is our duty to make certain that the young victims of abuse receive not only justice and protection, but the advocacy and services necessary to help them begin to heal," she said in the news release.
Copyright © 2017 The Herald-News. All rights reserved.