Board of Directors
JAMES W. GLASGOW - Chairperson
Will County State's Attorney
MIKE KELLEY - Vice Chair
Will County Sheriff
BRIAN BENTON - Secretary
Chief, Joliet Police Department
DAVID THORNTON, CPA - Treasurer
Carey & Thornton Financial Services
MIKE FRICILONE - Executive Committee
Will County Board Member, Dist. 7
EVP, Midwest Office Interiors
RICH WILK - Executive Committee
Commander - Zone 3, Illinois State Police, Dist. 5
DR. RITA GRAY - Executive Committee
Director of Clinical Training - Behavioral Health, Will County Health Department
ALEXANDRA BUNKER - Executive Committee
Area Administrator, Department of Children & Family Services
DUFFY BLACKBURN, CPA, CFE
Will County Auditor
REV. HERBERT  BROOKS, JR.
Minority Leader, Will County Board Dist. 8
Pastor, St. John M. B. Church
ANNE DRALLE
Retired, Will County Board Member
JIM HOLLAND
Mayor, Village of Frankfort
JOE KOCEK
Retired Detective, Tinley Park Policy Department
ALAN NOWACKI
Owner, Nowacki Insurance
MISSEY SCHUMACHER
Mayor, Village of Channahon
SCOTT SLOCUM
Program Director/Broadcaster, WJOL Radio
RICK SMITH
Director, Will County Adult Probation
DENNIS WOLFF
Sales Director, Hawk Chevrolet Joliet
Lisa Morel Las M.Ed. - Executive Director
Lisa Morel Las was selected by Will County State's Attorney James Glasgow, with Board of Directors approval, for the position of Executive Director in August 2015.
Previously, she served as the Chief Executive Officer for Big Brothers Big Sisters of Will and Grundy Counties. During her 11-year tenure at Big Brothers Big Sisters, Lisa raised the organization's community profile, secured more than $1 million in federal grant funding, spearheaded a successful capital campaign to purchase new office headquarters in Joliet, and opened satellite offices in Grundy and Kankakee counties.
She also previously served as District Administrator for Illinois Senate Majority Leader Debbie Halvorson, and before that, she served as State's Attorney Glasgow's Director of Information & Public Administration where she was instrumental in securing federal grant funding that led to the establishment of the Will County Drug Court program. Lisa was also instrumental in the lobbying efforts for Glasgow's successful legislative initiatives.
In 2012, Lisa was honored by the Joliet Region Chamber of Commerce with the ATHENA Award, and in 2011 she was awarded the Joliet Catholic Academy Alumni Association's Career Achievement Award.
Lisa earned a Bachelor's degree from Saint Mary's College - Notre Dame and a Master's degree in Counseling Education from Loyola University, Chicago. She also completed postgraduate business administration courses for not-for-profit organizations at the University of Notre Dame. She is a member of the Joliet Rotary Club and the Holly Club of Joliet.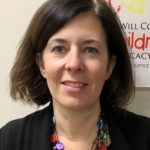 Beth Kasper M.B.A., M.S. - Operations Manager
Beth Kasper manages cash flow, financial reporting for grants/contracts and monthly financial reporting. She works closely with the Executive Director and programmatic staff to ensure that the organization's current and future financial needs are met.
Prior to her work at the Will County CAC, Beth worked in a financial capacity with both for-profit and not-for-profit companies including Nabisco, Midwest Generation and Big Brothers Big Sisters of Will and Grundy Counties.
Beth holds a BBA degree from Loyola University Chicago, MBA and MS degrees from Saint Xavier University Chicago. She and her family have lived in Will County for over 15 years.
Jaclyn Lundquist M.S.W. - Senior Forensic Interviewer
Jaclyn first joined the Will County Children's Advocacy Center staff in August of 2002 as a Case Manager and went on to be trained as a forensic interviewer at CornerHouse in Minneapolis. She continued serving as a Case Manager/Back-up Forensic Interviewer until February of 2006. During that time she conducted over 500 Forensic Interviews.
After starting a family and earning a Master's degree in Social Work, she returned in July 2008.  A few months later, she obtained her Advanced Child Sexual-Abuse Forensic Interview Certificate of Achievement from CornerHouse. Since that time, Jaclyn has been the primary Forensic Interviewer and has since conducted close to 2,500 interviews with children, adolescents , and vulnerable adults, resulting in a career total of almost 3,000 forensic interviews.
Jaclyn graduated from Northern Illinois University in DeKalb, Illinois in 2001, earning a Bachelor of Science in Family Social Services. She graduated with honors from University of St. Francis in Joliet, Illinois in 2008, earning a Master's in Social Work.
Cruz Arzuaga M.S.W. - Forensic Interviewer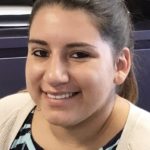 Savannah Regis B.S. - Intake Coordinator
Savannah Regis attended Eastern Illinois University where she received a degree in Family and Consumer Sciences with a concentration in Family Studies and a minor in Psychology.
As the Intake/MDT Coordinator, she is in charge of scheduling the forensic interviews, communicating any needs the children may have to the multi-disciplinary team, and assisting the families to ensure their children have the best experience possible at the Children's Advocacy Center.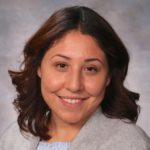 Maricruz Diaz B.S. - Senior Family Advocate & Back-Up Forensic Interviewer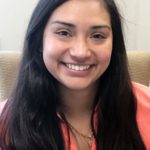 Gabriela Mancera B.A. - Family Advocate 
Gabriela (or "Gabby") provides advocacy, crisis intervention, and short-term case management services to child and their families who are referred to the Will County Children's Advocacy Center.  She received a Bachelor of Arts with a major in Psychology from the University of Illinois at Chicago, where she was on the Dean's List of the College of Liberal Arts, for high academic achievement.
Previously, she worked at Lutherbrook Child and Adolsecent Center, a youth residential treatment center, as a mental health professional with youth ages 6-18 who experienced multiple complex traumas.
Samantha Gehrig M.A., L.C.P.C. - Behavioral Health Coordinator
Samantha began working with the Will County Children's Advocacy Center in May 2016 as a contractual Mental Health Counselor. In September 2016, she was hired for the full-time position of Behavioral Health Coordinator to connect children and families that come to the CAC with appropriate mental health services. Additionally, Samantha oversees the newly formed on-site mental health program to ensure children and families have access to evidence-based trauma treatment.
Samantha's previous experience includes sexual abuse prevention education, victim advocacy, and trauma specific counseling.
She earned her Bachelors of Arts in Psychology and Masters of Arts in Clinical Psychology from Governors State University. Samantha is a Licensed Clinical Professional Counselor in the State of Illinois.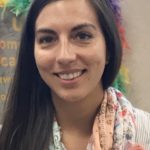 Lorraine (Lorena) Guerrero Neumayer M.S.W., L.S.W. - Mental Health Counselor
Lorraine was born and raised in a large family in Will County. She has just over a decade of experience as a social worker in a myriad of positions including Sexual Assault Advocate, Director of Social Services and School Social Worker at beloved organizations throughout the community.
Lorraine has served as a member of the Board of School Inspectors of Joliet Public Schools and as a Commissioner on the Housing Authority of Joliet board. Her favorite current volunteer work is teaching citizenship classes at the Spanish Community Center.
She spends most of her spare time with familia, practicing Spanish, reading anything about social justice and listening to NPR. Lorraine aspires to travel the world and to learn more about both of her parent's cultures. She loves anything rainbow, Dr. Seuss, photographs and hope filled quotes. "Success is to be measured not so much by the position that one has reached in life as by the obstacles which he has overcome"--Booker T. Washington
Lorraine earned her Masters degree in Social Work from Aurora University with a school social work concentration and obtained her Type 73 license. She earned her B.A. in social work from Lewis University. She is a proud alum of Joliet Township Central & Joliet Public Grade Schools.
She is a Licensed Social Worker in the State of Illinois and is currently completing her clinical supervision hours to sit for her LCSW in the spring of 2018.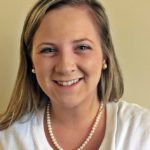 Lindsay Maxson M.S.W. - Mental Health Counselor
Lindsay Maxson provides evidence-based, trauma-specific, individual, group, and family therapy at the Will County Children's Advocacy Center. She has training and experience working with children, adolescents, and families who have experienced abuse and other forms of trauma.
Prior to working at the Will County Children's Advocacy Center, Lindsay provided individual and group counseling, as well as crisis intervention services to at-risk adolescents within a school setting and has additional experience working with young children in nonprofit social service organizations.
She received her Bachelor of Arts degree from Augustana College, holds a Masters degree in Social Work from Aurora University and is currently a doctoral candidate in Clinical Social Work at Aurora University.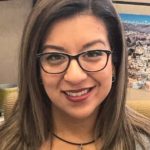 Denise Arroyo M.S.W. - Mental Health Counselor
After completing an internship at the Will County CAC in 2016, Denise returned in August 2017 as a Mental Health Counselor to provide bilingual, trauma-specific, individual, group, and family therapy.
Previously, Denise worked at Family Focus in Aurora as a Family Support Worker for first-time teen mothers where she also co-facilitated a teen mothers weekly support group. Denise also has training and experience working with sexual assault and domestic violence victims.
Denise earned a Bachelor of Arts degree from Lewis University and a Master of Social Work degree from Aurora University.