If you suspect child abuse in Illinois, call 1-800-25-ABUSE (1-800-252-2873) or call your local police department (911).
Guidelines for reporting child abuse or neglect in Illinois:  ENGLISH  ESPAÑOL  CHINESE (中国)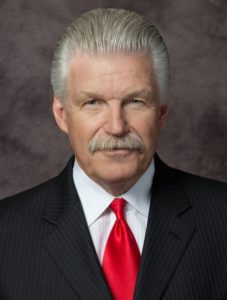 The Will County Children's Advocacy Center was established by Will County State's Attorney James W. Glasgow in 1995 to vastly improve investigations into cases involving the sexual abuse of children.
Glasgow established the Will County CAC as a non-profit 501(c)(3) organization so that it would not impact Will County taxpayers. As a result, the Will County CAC relies on private and public grants, donations, and fundraisers like the popular Men Who Cook to provide its important services.
When children make an outcry of sexual abuse, a trained and compassionate interviewer obtains an accurate statement in a neutral, non-suggestive, and child-friendly environment. Forensic interviews recorded at the Will County CAC have been used in the successful prosecution of hundreds of child predators.
In addition, the Will County CAC's experienced staff provides children and families with advocacy services and trauma-informed therapy, to enable the healing process to begin.